Your self expression reflected in art!
Pro-Choice Plants - Mug
Regular price
Sale price
$25.00 USD
Unit price
per
Sale
Sold out
While our voices need to be heard now more than ever in opposition to the overturn of Roe vs. Wade, this design is a subtle way to support the cause every day. While it might look like a pretty illustration of some random flowers, I promise you the meaning is deeper.
For centuries, women have found ways to be in control of their bodies. Historically many varieties of plants were used for medicinal purposes. This illustration shows a handful of those documented to "promote menstruation".
As of 2022, our rights as women have been taken, and it feels as though these medieval techniques are our only resort. That however can be deadly for more reasons than one. I have designed this art to take a stand against the overturn of Roe vs. Wade. When safe resources for abortion are taken away, people with uterus' will turn to unregulated and potentially unsafe options.
For each sale of these Pro-Choice Plant designs, 10% of the profits will be donated to the National Network of Abortion Funds. Learn more about how The Velvet Dot gives back here.
Mugs are a staple in every kitchen and when they're combined with a custom flair, they become instant favorites. These mugs hold 11oz of your favorite pick-me-up juice and come with a colored handle and interior. The glossy finish adds a classy touch that perfectly complements the high-fidelity artwork print.
MUG INFORMATION:
.: 100% glossy ceramic
.: 11oz (0.33l)
.: Easy-grip C-shaped handle
.: Two-toned mug, handle and interior color 
SHIPPING INFORMATION:
All mug orders will be shipped separately from a third-party vendor. If you order mugs along with other products, please expect more than one package to complete your order.
 
DISCLAIMER: This is not medical advice. I am not a doctor or medical professional. Do not consume the plants illustrated here for medical reasons. Please refer to your medical provider for homeopathic options.
Give Back

10% of profits will be donated to organizations when Pride & Pro-Choice products are purchaed. See where we're giving back here.
Don't Forget

Don't forget to sign up for our email list to stay up to date on all new product releases, sales, and more!
Share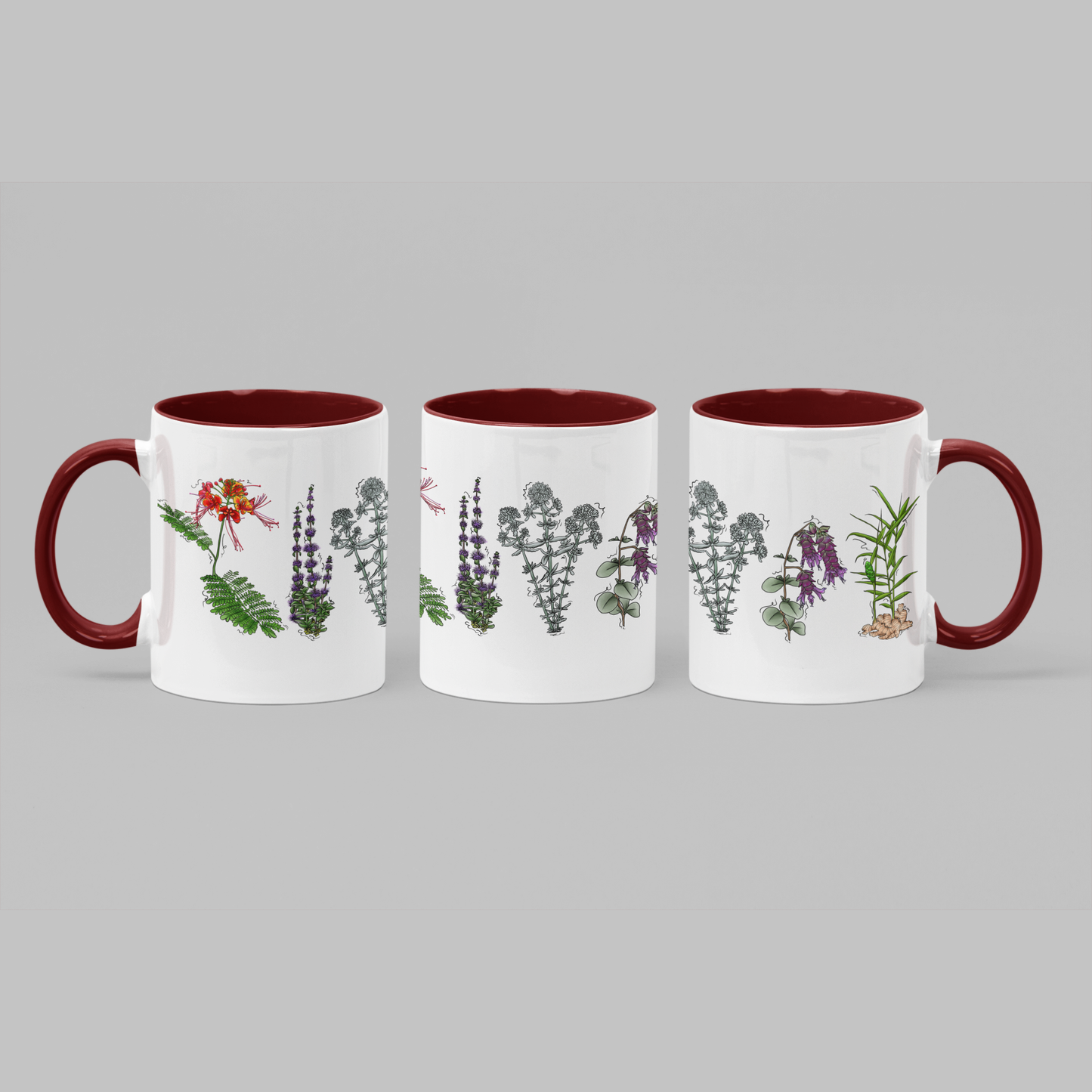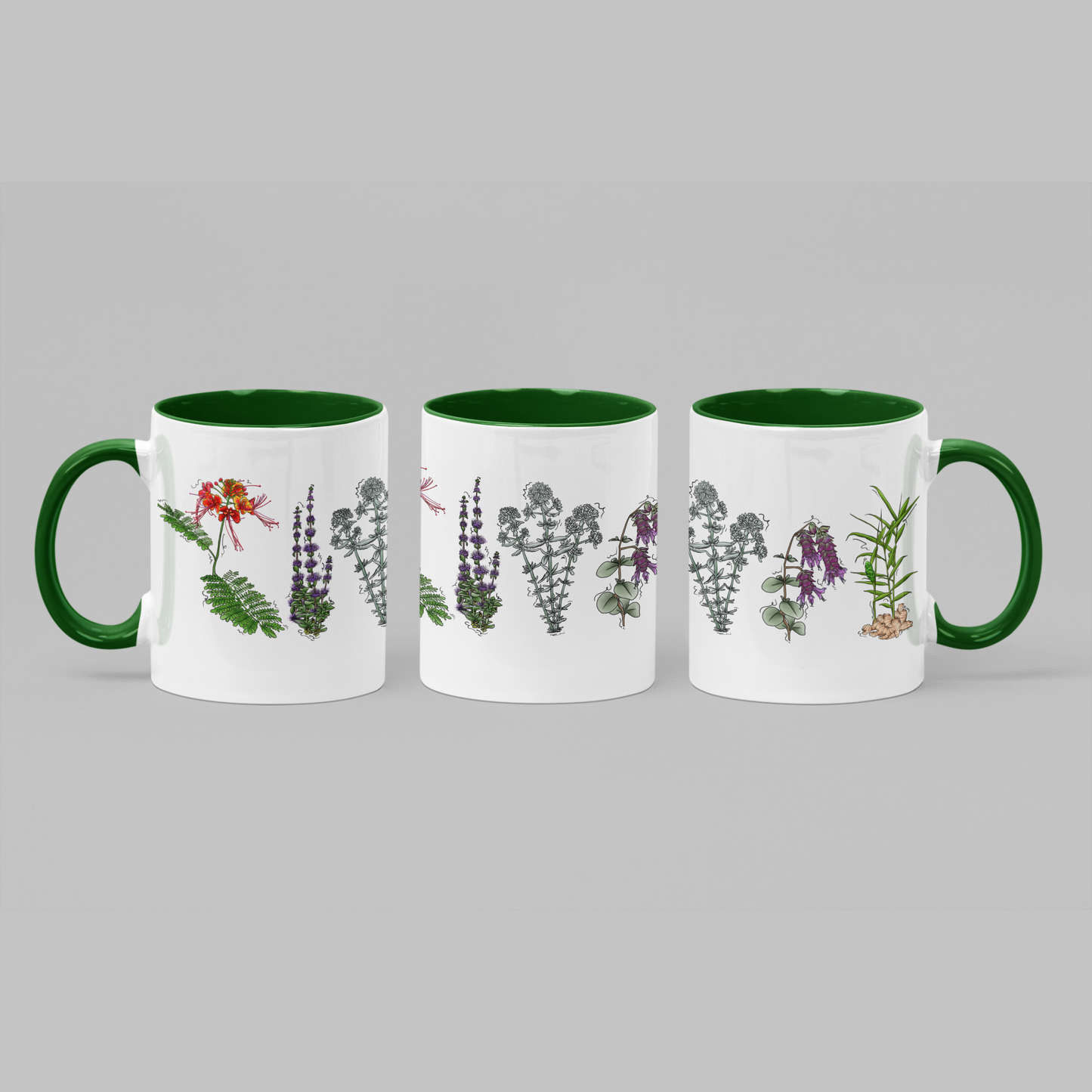 Affinity for Vintage
I get it - having a maximalist aesthetic can feel like a constant work in progress. But I also know that nothing feels better than finding the perfect piece to add to your collection of oddities. My aim is to help make the treasure hunt still feel thrilling - even if you aren't able to stroll the aisles of antique stores. Snuggle into your chez lounge, with your warm cup of tea, and browse the online store as if the candlelit boutique never closes.
Parcels on the way

Delivery is on me for all orders over $35

Unapologetically You

I believe your self expression should not be limited to "rustic farmhouse chic" and "modern minimalism". Let's embrace the maximalist, eclectic, vintage aesthetic you've been craving.

Giving Back

10% of profits are donated to organizations when Pride and Pro-Choice products are purchaed. See where we're giving back here.